Showtime Elite is THE PLACE to have your child's next Birthday Celebration!
We offer unique, fun, and affordable parties for ages 4 and up.  Our energetic and talented party coaches will design an unforgettable birthday bash for your child and their guests.  And parents, you don't have to worry about setup or cleanup, we have you covered!
We have redesigned our Party Packages for 2023 and added in new features and party themes to make your child's special day even more spectacular.  Each party includes two Showtime Party Coaches, courtesy setup/cleanup, paper plates, napkins, tablecloths, utensils, and a wide selection of digital invitations for you to choose from.  A few of our NEW and exciting party package features and add on options include Animal Encounters, Karaoke, Fairy Hair, Scavenger Hunt, Face Art, and more themes to choose from.  
FOR PRICING AND PACKAGE INFORMATION, CLICK HERE.
WE OFFER:
Each of our Party Packages comes with a Showtime Party Planner and TWO Showtime Party Coaches who will help to make an unforgettable birthday experience for your child and their guests.
All your paper products are included in each party package including paper plates, napkins, tablecloths, and utensils.
Customized digital invitations and music playlist are included in all our party packages.  
Unique and creative themes and party activities to choose from including Fairy Hair, Face Art, Obstacle Course, Glamp Tent, Karaoke, and more. 
Fun and exciting party packages including Sleep-Under, Sleep-Over, and Animal Encounters!
Please contact our Showtime Birthday Party Planner, Jennifer Neumann at
(919) 346-7300 or you may email her at
Jennifer@Showtimeapex.com to book your party today.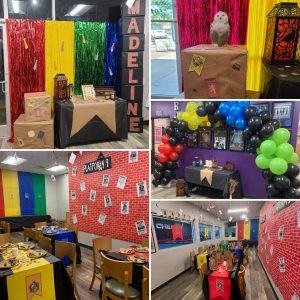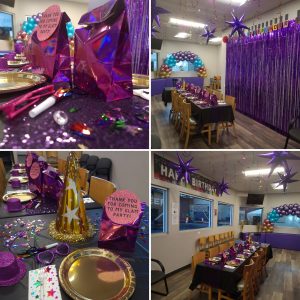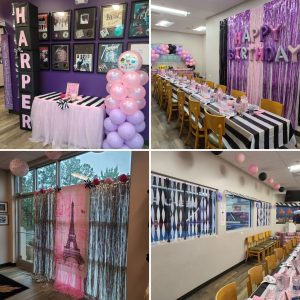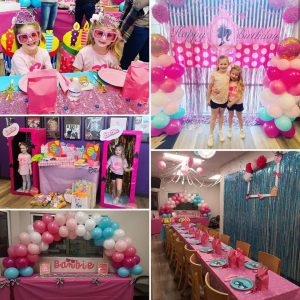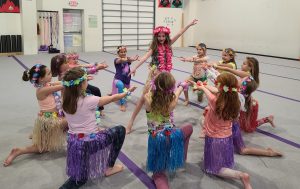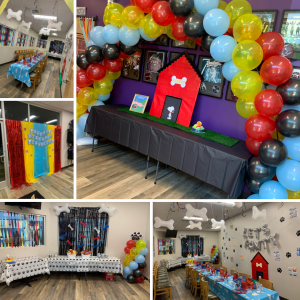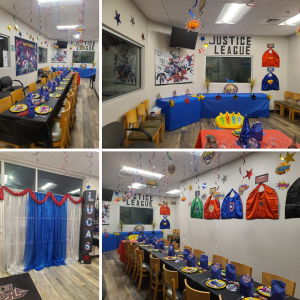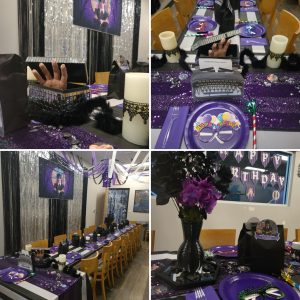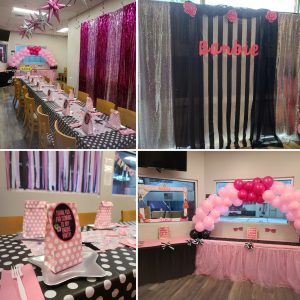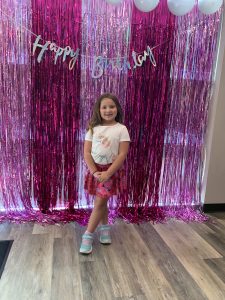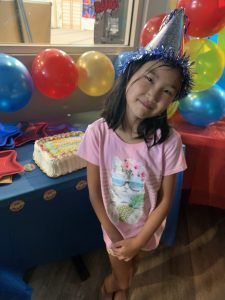 See what families are saying about our Birthday Party Packages…
We had an amazing party! The staff was the best! Everything was decorated perfectly, and the kids all had so much fun that no one wanted to leave. We would recommend Showtime to anyone wanting to have a birthday party for their child!" 5 STAR REVIEW
"My daughter loved the decorations especially the "Chaos Emerald" gemstones scattered around. These were a special request and Jennifer really came through! She also really enjoyed the "freeze dance" gym game and the rope swing." 5 STAR REVIEW
"My daughter loved her party & being able to celebrate her birthday this year with her friends. Jennifer and the junior coaches made the party fun for the girls, and we did not have to lift a finger. Thanks for everything!" 5 STAR REVIEW
"Everything was exceptional!" 5 STAR REVIEW
"Thank you so much for all your hard work on this party.  I can't believe how much time and energy went into
making it such a special day for our daughter!  All of the girls had an incredible time." 5 STAR REVIEW
"My daughter's favorite part of the party was cuddling up in the slumber tents to eat popcorn and watch the movie."  5 STAR REVIEW
"She felt like a "Showtime" the entire time." 5 STAR REVIEW
"All the new décor/options were so much fun and really assisted with the special and exclusive vibe of the party." 5 STAR REVIEW
"Thank you for making it so easy to hold such an amazing and unique party for my little girl." 5 STAR REVIEW
"It was so nice to not have to fret over everything myself and be able to enjoy her and her friends' excitement!" 5 STAR REVIEW
JUST A FEW MEMORABLE MOMENTS FROM OUR MOST RECENT BIRTHDAY CELEBRATIONS…