OUR SHOWTIME ELITE COACHES
UNITY IS STRENGTH.  WHEN THERE IS TEAMWORK AND COLLABORATION, WONDERFUL THINGS CAN BE ACHIEVED.
                                                                                                                                          – Mattie Stepanek

EMILY BADDOUR – OWNER, ALLSTAR DIRECTOR  
CPR/AED Certified – American Red Cross
Contact – Emily@ShowtimeApex.com

JENNIFER LARSEN-NEUMANN – DIRECTOR OF BUSINESS DEVELOPMENT
Classes:  Camp Rock, Birthday Parties, Field Trips, & Parent Night Out Events
I am originally from Connecticut and moved to North Carolina in 2014 with my husband, son and our dogs.  We love the warm weather and don't miss the snow one bit!  My background is in Marketing, Public Relations and Event planning.   Over the years, I have organized non-profit fundraisers, corporate parties, vendor events, career fairs, fashion shows and birthday celebrations which are my favorite!  I was a Middle School Cheer Coach for 4 years and so excited to continue my 'Cheer Journey' at Showtime with all the amazing coaches, athletes and families.  When I'm not working, I enjoy spending time exploring walking trails with my dogs, going to the beach with my family and playing volleyball. 
Fun Fact:  I name all my dogs after cars: Lexus, Portia, Mercedes, Mini Cooper, Tesla, and Lotus!       
Contact: Jennifer@ShowtimeApex.com           

DIANE SMITH – OFFICE MANAGER
I'm so happy to be part of the Showtime Elite family!  I started my cheer career volunteering with Apex Pop Warner with my daughters and am still running the program as the cheer commissioner 17 years later!  I also was assistant cheer coach for Holly Springs High School Varsity team for a few years.  Originally from New York, I moved to NC in 1996 with my husband and started our family. My oldest daughter is an App State graduate teaching 1st grade in Concord and my youngest daughter is a rising senior at ECU.  After working in corporate HR and more recently at a law firm in Raleigh, I'm taking things more slowly and enjoying our empty nest.  I love working at Showtime helping the coaches, athletes and families.
Contact: Diane@ShowtimeApex.com
ALI AIELLO – ALLSTAR COACH
Classes: Allstar Team Coach
I've been with the gym since the day it was opened (shoutout to Triangle Elite All Stars), coaching All Star teams from day one. Prior to that, I was an All Star cheerleader for 10 years at Greensboro All Stars, attending the Cheerleading Worlds 3 times.  Outside of cheerleading, I am a Solutions Architect at SAS Software. I have my Masters in Computer Engineering from NC State and am a die hard fan – Go Pack!
Fun Fact:  I was a cheerleader in the movie Home of the Giants starring Haley Joel Osment when I was in high school!
TREVOR WATKINS – ALLSTAR COACH
Classes: Allstar Team Coach /Choreographer
I graduated from NC State with a Bachelor of Science in Parks Recreation & Tourism Management with a concentration in Program Management and a minor in Environmental Science. Prior to Showtime I was a cheerleader for 9 years throughout grade school and college. While in college I started teaching cheer camps and choreography throughout the East coast and parts of Missouri working with over 1000 middle and high school programs. After graduation I took over the NC State All Girl cheer program and have been coaching the program since 2014. I also took over the Coed cheer program at Southeast Raleigh Magnet High School where I coached for 3 years and led the program to a national title. I have now been with Showtime Holly Springs for 4 amazing years as an Allstar, tumble and stunt coach. My favorite part of coaching is looking back with your athletes to where they started and seeing and seeing the growth and development that happens over time and getting to celebrate them.
Contact: Trevor@ShowtimeApex.com

MARLEY LARUE – ALLSTAR COACH
Classes: Tumbling, Rock the Sideline, Prep & Allstar Team Coach
I started out at Showtime Elite in 2017 as a tumbling coach and have added to my role is the program coaching our prep and all-stars team in addition to tumbling and I wouldn't trade it for anything!  My experience and background has a mix of everything with over 10 years in competitive gymnastics, dance, and cheerleading as an athlete and now in my 10th year of instructing gymnastics, acro, cheerleading, and fitness to children of all ages from toddlers to high schoolers. I'm very technique oriented in my instruction and love helping athletes achieve their goals in working with each and every one according to their individual learning style and what makes it click for them and seeing all of their hard work payoff is the best feeling in the world.  What I love most about coaching is the ability to make a positive impact to encourage children to not only be the best athlete that they can be but also the best person they can be both in and outside of the gym.  When I'm not in the gym you can find me studying as I'm working towards getting my Nurse Practitioner license. 
CPR/BLS/AED Certified – American Red Cross
                                                         Fun Fact: I have a black belt in Tae Kwon Doe!  
                                                         Contact: Marley@ShowtimeApex.com
AMANDA JOBES – ALLSTAR COACH
Classes: Allstar Team Coach
I was a Coach for the Apex Cougars, and coached multiple teams, advancing to Nationals every single year and placing in the top 5 for each of the past 7 years!  Prior to my time with the Cougars, I coached a level 2 team in Bluffton, SC before moving to Wilmington, NC and taking the Coastal Cowboys to their first ever Pop Warner Nationals, before finally settling here in Apex.  When I'm not coaching, I am a Nurse Manager for an OB/GYN office, where I love caring for moms and babies alike!  In my downtime, you can likely find me on the lake with my husband and three amazing children, as well as my niece!
LEXI D'AMATO – COACH
Classes: Tumbling, Camp Rock, & Birthday Parties
I was formally an athlete at Showtime for three season and fell in love with coaching.  I started off as a junior coach my season, then went on to become the first athlete to work at the gym as a camp coach.  Not long after that I also starting coaching Tiny Tumble and Cover Bands.  When I officially retired from Allstar cheerleading, I coached Fuel and Pink Floyd for their 2021-2022 season.  Now, I am a coach for level one and two tumbling classes and Cover Bands II.  I've been coaching at the gym for over 2 years and am grateful to call this place my second home as it's made a huge impact on who I am today!  I currently attend North Carolina State University hoping to become an elementary education educator when I graduate in 2025.  Working with kids is a passion of mine and I'm very grateful to coach so many different kids on a daily basis about another thing I'm passionate about, tumbling and cheerleading. 
Fun Fact:  I am a cheerleader for Lady Pack, North Carolina State University's All-Girl cheerleading team.
Contact: Lexi@ShowtimeApex.com

MAYA BORGESI –  COACH
Classes: Camp Rock, Tiny Tumble & Birthday Parties 
I am an athlete on Showtime's Senior 5 team, Spinderella, and an Allstar Cheer coach as well.  This is my 5th year at Showtime and my 3rd year coaching.  I previously junior coached two competitive teams, the Lumineers and Phoenix, so this will be my first year actually coaching!  Outside of Showtime, I am a full time college student at NC State University with plans to major in Engineering.  In my free time, I enjoy watching movies, reading, and spending time with friends and family!  Since  the first day I came to Showtime, this gym has been a second home and everyone in it, a second family.  Seeing the bright faces and eager athletes everyday brings so much joy to my life.  I'm very grateful for my past 4 years at Showtime and I can't wait for many more!    
Contact: Maya@ShowtimeApex.com

RILEY GUTSHALL – COACH
Classes: Tumbling, Rock the Sideline, & Allstar Prep Team Coach
I began my cheerleading journey in 2005, cheering in both middle school and high school, and was an Allstar cheerleader when Showtime was known as Triangle Elite Allstars. I began coaching at Showtime Apex in November of 2021. I've always had a passion for cheerleading and I feel so lucky that I get to express that passion through coaching!! Outside of cheerleading, I graduated from East Carolina University in May of 2022 and I am currently a Clinical Sales Representative for a company in Raleigh. I also love spending time with my family and traveling to see them.
Contact: Riley@ShowtimeApex.com
  KAITLYN HALE – ALLSTAR ATHLETE & COACH
Classes: Tumbling, Camp Rock, & Birthday Parties
I am an athlete on Showtime's senior 4 team, Slayer, and I Jr. Coach our Junior 2 team, Phoenix.  All 9 of my seasons of all-star cheer have been with this amazing program! I have attended many big competitions and am proud to have been a part of Summit teams for all 8 seasons. Outside of the gym, I also cheer for my high school on their varsity team. Showtime has always been my second home and I love having the opportunity to coach these incredible athletes.
                                                                                                                                                                                                  Fun Fact:  I love music, sushi, and coffee.
                                                                                                                                                                                              Contact: Kaitlyn@ShowtimeApex.com

TAYLOR WEBER – COACH
Classes: Tiny Tumble, Tumbling, Rock the Sideline, & Birthday Parties
I grew up in Cary and graduated from Cary Academy in 2020. I am currently a sophomore at NC State studying psychology on the pre-med route. I began cheering at age 10 both competitively and for my school's middle and high school team. I am currently on NC State's all girl cheerleading team – Lady Pack. I have been coaching cheer and tumble for 3 years now and love every minute of it. I enjoy watching the children grow both as an athlete and a person. Outside of cheer I enjoy spending time with my friends and family, watching tv shows, completing puzzles, and decorating for every holiday. I am so excited to continue my cheer career coaching at Showtime Elite!
Fun Fact: I have a collection of 20+ Bath and Body Works candles that I burn the whole year!
Contact: Taylor@ShowtimeApex.com

KATLYNN LECEI – ALL STAR COACH
Classes: Tumbling, Allstar Team Coach 
My passion for cheer began at age 6 when I participated in Civitan Cheer in Clayton, North Carolina.  At the age of 8 I became one of the first members of the 100-time National Champion team previously known as the Premier Clayton Shockers, making my mark on the team from 1999 to 2008.  I was a skilled, level 5 Senior Elite competitive cheerleader specializing in: tumbling, jumps and stunting on all levels.  During my time with the Shockers, I also participated in the Varsity Cheer program at Clayton Highschool with the Greater Neuse Conference Champions, the Comets. I was one of the top performers on my team and am now bringing my knowledge and skill to younger athletes in the area with the hopes of creating a new generation of champions.
Contact: Kat@ShowtimeApex.com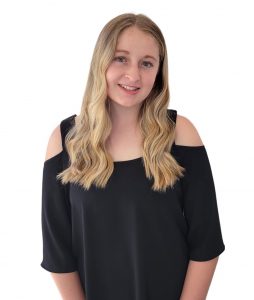 ALEXANDRA SIMON – COACH
Classes: Tiny Tumble, Cover Bands, Birthday Parties, & Camp Rock
I am originally from New Jersey and moved to Raleigh in 2019 to pursue my dream of becoming a teacher. I am a senior at NC State University studying Elementary Education and plan to graduate in May 2023. I am passionate about working with kids and helping them develop academically and physically. I am grateful to be a part of the Showtime family, working with its amazing camp program, birthday parties, and coaching tiny tumble and cover bands. Nothing brings me more joy than seeing all the smiles on athletes' faces!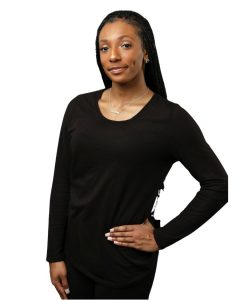 MALAYSIA COLEMAN- ALLSTAR ATHELTE & COACH
Classes: Stunt, Tiny Tumble, Birthday Parties, & Camp Rock
I have been an athlete here at Showtime Elite since I was 8 years old.  This year I am on a Level 4 team and Jr Coach Phoeniz.   I was an athlete on our first Level 5 competitive team last season, and it was an amazing experience!  I love all the aspects of competitive cheer, but my specialties are jumps and tumbling.  I enjoy connecting with the athletes and sharing my passion for cheer through private lessons.  I participate in numerous extracurricular activities at my High School including chorus, dance, track, soccer, and softball.  I am looking forward to expanding my coaching abilities and working with all our incredible athletes!
Fun Fact: I recently won the N.C. State University Wolfpack Cheerleading jump contest!  I have auditioned at various colleges for a vocal performance major, as that is one of passions outside of cheer.
Contact: Malaysia@ShowtimeApex.com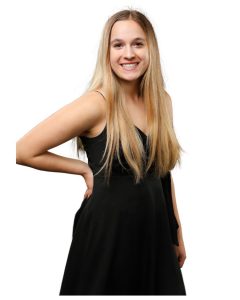 PAIGE SMOKOVITZ – ALLSTAR ATHLETE & COACH
Classes: Tiny Tumble, Cover Bands, Birthday Parties, & Camp Rock
I have been an athlete here at Showtime Elite for seven years.   I am currently on a Level 3 team Pink Floyd and an alternate for the level 4 Slayer team.  I am a Jr Coach for our Mini 1 Elite team, 10,000 Maniacs.  My journey with my cheer has taught me how to build relationships and take on a leadership role.  I wear many hats her at Showtime, helping with camp, parties, and classes.  In all, I love seeing all the athletes getting excited once they learn a new skill!
Fun Fact: I ran a 5K in 2022 and placed top 10 for my age division.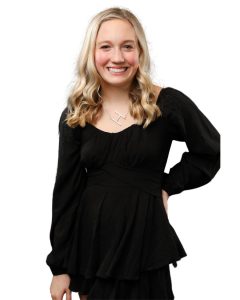 HANNAH PAGE – COACH
Classes: Cover Bands 2, Birthday Parties, & Camp Rock
My cheer career began 10 years ago right here at Showtime!  I have cheered for multiple World Championship teams and have won some major cheer competitions including Summit, Majors, and NCA.  Most recently, I traveled as part of the US National Cheer team and won gold in Chile.  Despite all the wins I knew something was missing, and I returned to my home at Showtime where my love for cheer began.  Coach Emily has welcomed me back with open arms and I now am proud to coach Muppets and Pixies.  I enjoy working with them and providing positive feedback to make them better athletes.  I love all parts of cheer but I'm happiest when I am in the air and love baskets.  Outside the gym, I attend high school through Liberty University Online Academy and am taking Sign Language.  I am super excited to be back at home coaching with some of the best staff out there!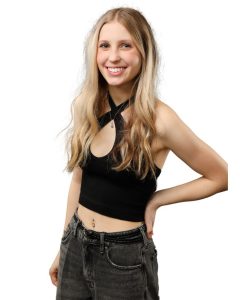 KAYLEIGH ANDERSON- COACH
Classes: Tumbling, Tiny Tumble
Being a part of the cheer world created so many impacting life lessons, memories, and friendships. I am a senior at Apex Friendship high school and a Wake Tech student. This is my first-year coaching and I love all the new faces that I get to meet. Helping them grow talent and a love for this sport brings me so much joy. I coach Level 1 tumble, Tiny Tumble, and our teams ZZ Top and Heart. I have been an All-Star cheerleader for 8 years, 4 of which have been spent at Showtime Elite. I have 4 siblings and a dog. When I am not coaching or working my other job in a retirement home and enjoy cooking and going to new places with my friends.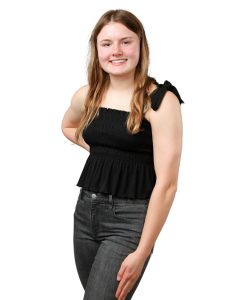 BELLA KAMPER – ALLSTAR ATHLETE & COACH
Classes: Tiny Tumble, Tumble 1, Stunt Classes, Camp Rock, & Birthday Parties.
I am an athlete on Slayer, our Senior 4 team as well as a Tumble/Stunt coach.  This is my 6th year on an All-Star team at Showtime.  I previously junior coached 3 of our younger competitive teams.  Outside of the gym, I am a varsity cheerleader for my high school.  I got hooked on cheer when I moved here almost 7 years ago from Chicago.  Being able to help grow kind, hardworking, unique athletes means so much to me.  This gym is my home, and I'm grateful to be able to come and be crazy, coach with everything I have, and build powerhouses that are also great kids.
Fun Facts: I plan on studying to become a pediatric emergency care physician or trauma surgeon.  I also kickbox with my dad every Saturday.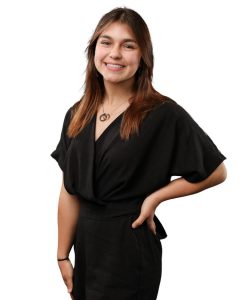 WYNTER SPENCER- COACH
Bio Coming Soon!